'Hollywood Squares' host Peter Marshall, 95, recalls his battle with COVID-19:
 'I worried I wouldn't make it'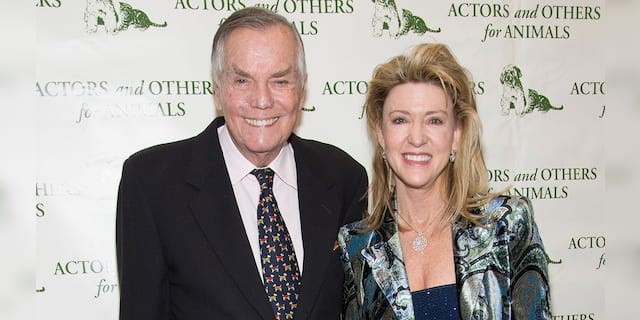 According to Laurie, once Marshall was released from the hospital, his den was transformed into "an intensive care unit."
She enlisted Dr. Eric Mizrahi, as well as patient advocate Prissi Cohen to provide home care.
"Dr. Mizrahi wasn't convinced it was Peter's time to die," said Laurie. "And with the aid of around-the-clock nurses and surrounded by his family, he's turned a fatal diagnosis into a miraculous recovery."
FOR IMMEDIATE RELEASE
February 2012
CONTACT: Prissi Cohen at prissi@propatientadvocacy.com or 310-871-6440

More information: www.pppadvocatesweek.com/2012profiles/prissicohen/

Joe's burial was fitting of a Marine--full military honors, a folded flag presented to next of kin, a bugler sounded Taps, and a gun salute that would have made Joe proud.
Four months earlier, Prissi Cohen received a call "I have a potential client for you. He's a disabled Vietnam Veteran suffering from post-traumatic stress syndrome and substance abuse." At their first meeting, Joe was intoxicated and disheveled. Piles of missed doctor appointment notices, bills and pill bottles adorned his kitchen table. Life had overwhelmed him.
Prissi switched his primary care physician, organized his medications and accompanied him to the VA hospital for doctor visits and testing. But mostly, she listened, helping Joe to live the life he desired and make the best health care decisions for himself.
Prissi helped Joe relocate to a community surrounded by welcoming fellow veterans. Their working relationship continued as Prissi helped him navigate the VA healthcare system and ensured his medications were renewed. Together they worked to organize his life.
Joe appreciated having someone fight for him. Even as his life approached its end, Joe would say to Prissi, "Sweet Pea, you know you have given me back hope."
"Semper Fi," Joe.

Every day stories like Joe's take place, along with other scenarios: like patients who have been misdiagnosed, whose hospital bills are too high, who can't find a second opinion doctor, or who are told they need surgery, or have a terminal disease.

Private Professional Patient Advocates and Navigators to the rescue!

A relatively new phenomenon, private patient advocates are establishing advocacy practices across the country. Written about and discussed most recently in O Magazine, NPR, MSNBC, CNN, Fox News and other mainstream press, these advocates are filling the void caused by so many changes and challenges in the American healthcare system.

Among the services private professional patient advocates provide are:
Hospital bedside monitoring
Obtaining medication reviews
Helping patients understand their providers' treatment recommendations and options
Accompaniment to appointments
Medical bills review and negotiation
Insurance claims reviews, and fighting rejections
And many more.

These private advocates are being hired by patients, yes, but almost as frequently by parents of children with difficult medical challenges, and the adult children of older people who need assistance from someone else because they themselves must be at work all day, or because they live out of town.

March 11 - 17 has been designated Private Professional Patient Advocate Week. It's a great time to make your readers aware of these services and how to take advantage of them. You may also have readers who are interested in pursuing a career as a private patient advocate.

You can localize this story by contacting Prissi Cohen, who lives and works in the Los Angeles area, and provides private patient advocacy services. In addition, one of her patient-clients is available to be interviewed. Prissi, whose contact information is found at the top of this press release, can put you in touch with her client.


Best Regards,

Trisha Torrey
AdvoConnection.com
Matching Patients to the Advocates Who Can Help Them

Learn more Private Professional Patient Advocates' Week: www.PPPAdvocatesWeek.com